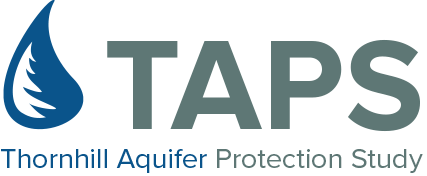 A Water Sustainability Study
If you look North from Highway 10, East from Grouse Mountain, and West from Mission,
you will see a jewelled hill featuring a large sunny south slope of trees and small pastures.
This is Thornhill.
Thornhill is a unique rural neighborhood located 11 kilometres east of the town centre of Maple Ridge. It includes a mix of rural residential properties on small acreages, agricultural properties within
the Agricultural Land Reserve, Municipal and Crown lands consisting of 100+ year old trees
which serve as the major recharge area for the Grant Hill Aquifer (old name for Thornhill).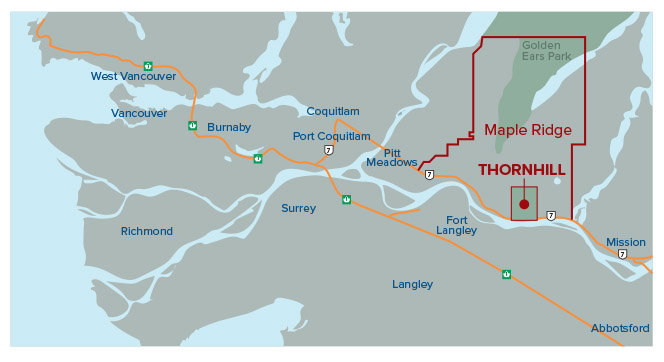 The Issue
The Grant Hill Aquifer is classified as a IIA aquifer, indicating a high level of vulnerability to contamination from surface sources. All of the residents on Thornhill and the neighbouring communities of Whonnock and Ruskin depend on this aquifer for clean drinking water and for agricultural activities. The city of Maple Ridge proposed to develop the Urban Reserve in the 2006 OCP and Thornhill was planned as the next phase for residential development. This raised concerns over the loss of clean water and the subsequent loss of agricultural endeavours. City water infrastructure would be brought into the Urban Reserve, however all homeowners who are outside the Urban Reserve and in the Agricultural Land Reserve would not receive access to this infrastructure. The Agricultural Land Reserve makes up one third of the total area and lies below the Urban Reserve. There were no resolutions forthcoming from the city.


The Community Response
In response to these concerns, TAPS which consists of 20 caring and committed families engaged in a water monitoring program with the support of the Ministry of Environment in 2005. Both deep and shallow wells are measured and recorded quarterly and a complete water quality test is conducted annually. Water quantity measurement results remain consistent and if there are any water quality issues, they are corrected by the homeowner immediately. We recognized the importance of data collection to further understand the behaviour of the aquifer. All testing costs are incurred by the members and further endeavours have been funded through provincial grants, TD Bank, RBC Blue Water and fund raising activities. TAPS has received support from the Ministry of Environment, Ministry of Agriculture, Agricultural Land Commission, Ministry of Health, and neighbouring communities who have provided valuable information and personnel to help us with our concerns.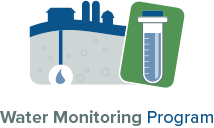 1. Continue to collect data on the test wells.
2. Support and encourage water testing to protect the Grant Hill Aquifer from contamination.
3. Provide workshops and information sessions periodically to assist new residents on well health and aquifer protection, as well as septic system care and maintenance.
4. Continue to encourage local government to remove the Urban Reserve designation because urban development poses the most significant risk to the aquifer.
5. Continue to encourage the local and provincial governments to change the treed watershed (450 acres of Municipal and Crown lands) from Urban Reserve into a protected area similar to the Seymour or Coquitlam watersheds.
6. Continue to raise awareness about the environmental and fiscal sustainability of keeping this treasured natural resource intact.
7. It is expected to cost 362 million dollars for infrastructure costs and another 40 million to bring water to the Urban Reserve. TAPS believes in the real value of this water resource and will continue to express the need for its responsible management.
8. Provide outreach to individuals and groups outside our community.
9. Community building has been the best outcome of this program. It has brought the community together by working toward a common goal. TAPS will continue to be inclusive of community members, educate the wider public and support well owners who require assistance.
10. Continue to work closely with the provincial government to create the best Water Sustainability Act due in 2016.
Included in the 2006 OCP, Groundwater Management Study must be completed prior to Development of the Urban Reserve.
Ministry of Environment workshop organized for our community in collaboration with Vicki Carmichael, Water Sustainability Division.
Hazardous Waste Collection Day (funded in part by the TD Friends of the Environment Foundation).
Prescription and non-prescription medicine collection day.
Well and septic maintenance workshops for well owners.
Data collection on 20 wells, both shallow and drilled, for water quality and quantity since 2005.
Outreach to neighbouring communities on water sustainability issues and programs.
Presentations to Council regarding protection of the Grant Hill Aquifer.
Received funding from The Ministry of Environment for the design and placement of Aquifer Protection road signs on the Grant Hill Aquifer.
Fund-raised for a deep well measuring tape.
TAPS website (funded by the RBC Blue Water Grant).
Supporting our neighbours in the Whonnock community who are facing real concerns of their groundwater because of a commercial scale Medical Marijuana site being built beside them on the Grant Hill Aquifer, 2015.

TAPS would like to thank the City of Maple Ridge, Ministry of Environment, Ministry of Agriculture, Agricultural Land Commission, Ministry of Health, TD Bank & CEED Centre for their support. This website is made possible by the RBC Blue Water Project™. Website Photography by Emi Uchida

2016 © TAPS (Thornhill Aquifer Protection Study) | Maple Ridge, British Columbia | Email: tapsmapleridge(at)gmail(dot)com | Website by Pascal Bouchard Design